Stress-Free House Selling
When it comes to selling a house, it's crucial to have an experienced partner to ensure a smooth, worry-free transaction. Jennifer Gamero can provide that, with:
Expert mortgage knowledge, to ensure the best possible price and a quick close
Established relationships with agents, to guarantee a smooth negotiation process
Relentless advocacy for clients, to ensure the best outcome for each transaction
We are committed to providing the highest quality services and an effortless experience when it comes to selling a house.
We understand the complexities of selling a house and the fears that come with it. We are here to ensure that the process is as stress-free as possible. Our team of experienced professionals will be with you every step of the way, from the listing process to the closing.
We use our expertise to ensure that you receive the best possible price for your house and that the transaction is completed in a timely manner. We are passionate about providing the highest quality service to our clients and we take pride in getting the best outcome for each transaction.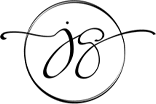 Jennifer Gamero is amazing and I wouldn't hesitate to recommend her to family or friends. I found someone who I can trust who is detail oriented, fast paced and nothing short of outstanding. Jennifer's knowledge and experience helped us score a deal on our new home. Jennifer was able to answer my questions and address my concerns within minutes or receiving my text message or email. I never felt pressured at any time and never once considered finding another agent. Jennifer is very easy going, understanding and absolutely professional in all aspects.
David K.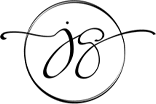 Jennifer Gamero is the best in the Real Estate business. I love that she explains everything in detail and is extremely patient. Her work ethic is full of loyalty and respect. Jennifer updates you on all news, good and bad and is there every step of the way to help you navigate through the real estate process. Jennifer always delivers and I wouldn't change her for anyone! I have referred her many of my friends, co-workers and family and they have all been pleased with her. She is the very best. I Love, love, love her and her incredible team!!
Eva V.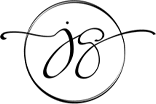 Not only have I used Jennifer for the sale of my own properties, but I have referred her consistently. She also has her own mortgage service so her breadth of knowledge between real estate purchase/sales and mortgage is impressive and provides a very nice form of security when you go for those challenging sales. You'll find her energetic and patient. I adore her and cannot say enough about her abilities.
Karen D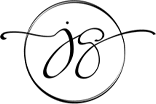 A co-worker referred me to Jennifer when I had expressed my frustration with my current Realtor. I had gone through two different agents and I was starting to think I was the problem. Maybe I was too difficult? Maybe I was too demanding? I was ready to quit my home buying search and my co-worker insisted I at least give Jennifer a call first. I did and it was the best decision I couldn't made. She answered all my questions and helped guide me step by step through the process. Not only was she my Realtor, I now consider her a dear friend.
Rana A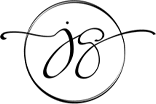 It's always a pleasure working with Jennifer Gamero! She is professional, knowledgeable and caring. She has her clients best interest at heart and it shows in everything she does. I love how she communicates and keeps you posted on each step. I feel comfortable referring her to my friends and family as I know she will take great care of them.
Lisa W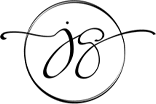 Looking for a Realtor? Search no more! Jennifer and her group are hands down the most professional, knowledgeable and experienced team my wife and I have ever worked with. We own several properties in the SFV and she has been instrumental in securing all of them. Her expert advice, strategy and negotiation skills, have helped us land excellent deals on multiple occasions. She has been nothing short of a miracle worker! Thank you Jennifer for continuing to be the best the Valley has to offer!
Ahjei & Nicole H
Experience a Worry-Free House Selling Process
Let us take the stress out of selling your house. With Jennifer Gamero, you can trust that you have a partner who will work tirelessly to get you the best deal. Our team has the experience and knowledge to navigate the complexities of the real estate market and ensure a smooth transaction. We are committed to delivering exceptional service that exceeds your expectations.
Don't settle for an average house-selling experience. Choose Jennifer Gamero for a worry-free transaction that gets you the results you want. Contact us today to get started on your journey to a successful sale.
Discover The Value of Your House