Are you looking for the perfect real estate match? Look no further; a reliable, knowledgeable source is available to help make your home-buying dreams come true. As an experienced agent who not only knows their way around house hunting basics but has expertise in mortgage financing as well - so get ready to save time and money when it matters most!
It's never been easier or more affordable to find the right fit for all of your housing needs.
Get The Negotiating Power
You Deserve
What if you could find a realtor who not only has extensive experience in home buying but also in mortgage financing? Someone who could help you save time and money by guiding you through the entire process?  Well, now you can.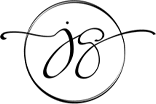 Jennifer Gamero is amazing and I wouldn't hesitate to recommend her to family or friends. I found someone who I can trust who is detail oriented, fast paced and nothing short of outstanding. Jennifer's knowledge and experience helped us score a deal on our new home. Jennifer was able to answer my questions and address my concerns within minutes or receiving my text message or email. I never felt pressured at any time and never once considered finding another agent. Jennifer is very easy going, understanding and absolutely professional in all aspects.
David K.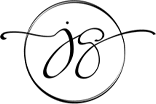 Jennifer Gamero is the best in the Real Estate business. I love that she explains everything in detail and is extremely patient. Her work ethic is full of loyalty and respect. Jennifer updates you on all news, good and bad and is there every step of the way to help you navigate through the real estate process. Jennifer always delivers and I wouldn't change her for anyone! I have referred her many of my friends, co-workers and family and they have all been pleased with her. She is the very best. I Love, love, love her and her incredible team!!
Eva V.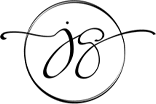 Not only have I used Jennifer for the sale of my own properties, but I have referred her consistently. She also has her own mortgage service so her breadth of knowledge between real estate purchase/sales and mortgage is impressive and provides a very nice form of security when you go for those challenging sales. You'll find her energetic and patient. I adore her and cannot say enough about her abilities.
Karen D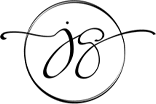 A co-worker referred me to Jennifer when I had expressed my frustration with my current Realtor. I had gone through two different agents and I was starting to think I was the problem. Maybe I was too difficult? Maybe I was too demanding? I was ready to quit my home buying search and my co-worker insisted I at least give Jennifer a call first. I did and it was the best decision I couldn't made. She answered all my questions and helped guide me step by step through the process. Not only was she my Realtor, I now consider her a dear friend.
Rana A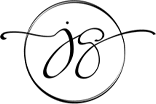 It's always a pleasure working with Jennifer Gamero! She is professional, knowledgeable and caring. She has her clients best interest at heart and it shows in everything she does. I love how she communicates and keeps you posted on each step. I feel comfortable referring her to my friends and family as I know she will take great care of them.
Lisa W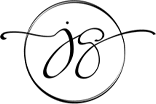 Looking for a Realtor? Search no more! Jennifer and her group are hands down the most professional, knowledgeable and experienced team my wife and I have ever worked with. We own several properties in the SFV and she has been instrumental in securing all of them. Her expert advice, strategy and negotiation skills, have helped us land excellent deals on multiple occasions. She has been nothing short of a miracle worker! Thank you Jennifer for continuing to be the best the Valley has to offer!
Ahjei & Nicole H
Get the Dream Home Advantage with Jennifer Gamero
Find your dream home with a realtor who truly understands the market. Not all realtors are created equal. Don't settle for average, when you can have exceptional. Get the insider advantage with Jennifer Gamero - a realtor with mortgage expertise and powerful connections.
Experience the difference with a realtor who goes above and beyond to secure the perfect deal for you. Start your journey to homeownership with Jennifer today.